Protein Packed Pancakes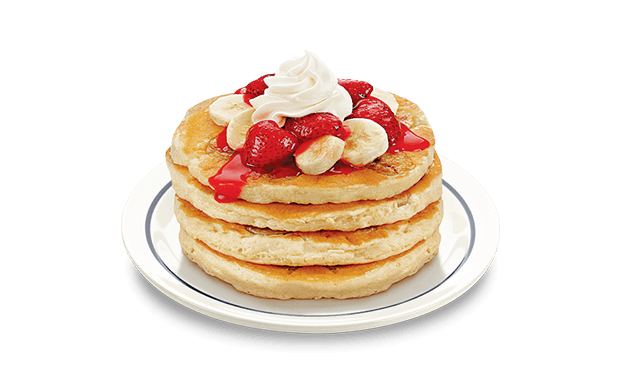 Protein Packed Pancakes By Angela Dufour, RD, CSSD Serves
1 - multiply as needed. NB: I usually make enough for 3 servings and that makes about 12 small to medium pancakes. Awesome after workout meal! Ingredients: 1 cup old fashioned rolled oats (don't use instant or quick cook) 1 banana mashed 1 cup ww flour 1 tsp each of baking powder and baking soda 1 cup blueberries 1cup cottage cheese (can sub in Greek yogurt) ½ c milk 2 egg or if using egg whites 1/4 cup 1/2 tsp cinnamon ½ tsp vanilla 1. Combine all dry ingredients and add wet. Blend until relatively smooth and well mixed.
2. Spray pan or griddle with cooking spray and heat to medium heat
3. Use a 1/4 cup measuring cup and pour batter onto warm pan or griddle
4. Allow to cook like regular pancakes - about 3 minutes for first side
5. Flip and allow to cook until batter is no longer runny
6. Top with maple syrup, almond butter, etc. I often make a berry sauce while making the pancakes: place frozen fruit in a small pot, add a touch of water, syrup and cinnamon and heat on stove top. Once at a near boil turn to low and allow to thicken up (lid off) until ready to serve.
7. To freeze leftovers: allow to cool on wire rack then place in freezer ziplock bag. Store well for about a week. Reheat in toaster over or toaster. Approx. nutrition for 1 serving (about 3 to 4 pancakes): 309 calories, 43g carbs, 19g protein, 9g fat.